School Dinners
We have an on-site kitchen and healthy mid-day meals are prepared by Hampshire Caterers. The latest cost of a school meal can be obtained from the office. Service is cafeteria style and children are encouraged to eat what they chose to take.
Dinners cost £2.60.
The latest menu and other information can be found at the HC3S site: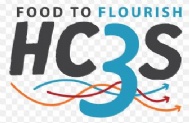 Our current Jacket Potato menu is
| | |
| --- | --- |
| Monday | Tuna Mayonnaise |
| Tuesday | Baked Beans |
| Wednesday | Coleslaw |
| Thursday | Baked Beans |
| Friday | Cheese |
Special Diets
If your child requires a special diet due to medical reasons, please register by clicking here and creating an account with HC3S. Once registered, you will be able to manage your account, view your child's individual menu and update their details accordingly. You will be required to upload medical evidence of the allergy/intolerance.
Free School Lunches
If you think that your child may be entitled to a free school lunch, please ask at the school office.
Alternatively, you can check yourself by clicking on the link below:
Application for Free School Meals
Please note that the criteria for free school meals is the same, regardless of method of checking eligibility.
For the online service all you need to do is enter your;
name
national insurance number or asylum number
your address
your child's details.
Press 'submit' and you will find out if you are eligible.
If your result comes back 'found' this means your child is eligible for free school meals and the system automatically informs us.
Should you require any further assistance please pop in to the school office.
The school receives extra funding for every child that is entitled to a free school meal. When teachers call dinner register no one knows who is free and who pays - there should be no shame in claiming your entitlement and, remember, you are not just helping your child to a delicious and nutritious school lunch but you are helping the school too!
Even if you don't actually have the school meals (you can still bring packed lunch) the school gains the funding because you are entitled. To find out more about this funding and how the school uses it, see our Pupil Premium page.
More information about food standards within schools can be found at: