Governor Who's Who
Mr I Ferguson | Parent Governor (Chair)
I currently have one child at Redlands and originally joined the Governing Body to be involved in his education and assist the school in being the best it can be for them. It wasn't until then that I realised what a crucial role the governing body plays in supporting the school and it's Head, ensuring that all decisions made are in the best interests of the pupils.
I have a BA (Hons) in Transport Design and having spent the better part of a decade in corporate banking, I am now employed as Head of Sales and Marketing for a Global Maritime Company and am Director of my own Outsourcing Company.
I hope that I can bring the leadership and management skills I have gained over the last 20 years to my role as Chair of the Governors and assist Redlands in continuing to give the children the outstanding educational experience they receive today.
Mr W Phillips | Local Authority Governor
I trained as a Biomedical Scientist.
Having been conscripted I stayed in the RAF for 12 years working in various hospitals at home and abroad. Shortly after coming out of the RAF I made a career change into sales and joined a pharmaceutical company, I worked my way up into Sales and Marketing management and eventually became the UK Chief Executive of a US Multi-National. During this time I served on local councils in Porthcawl and then Wallingford, and also spent 3 years as a Governor of Wallingford Secondary School. I changed direction again when I decided to start up my own business a move I enjoyed and has led to my participation in several business ventures at Director level. I became a governor at Redlands in April 1998 and Chair from 2005 - 2019.
Mr K Harcombe | Headteacher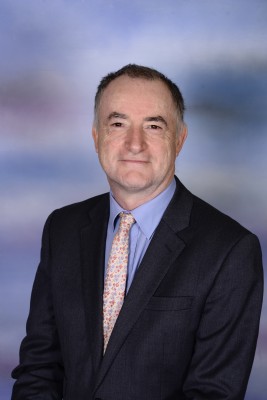 I obtained a BA (Hons) and MA from the University of Sussex in 1979 and 1980.
Following a short stint as a busker and three years in the civil service, I returned to Sussex in 1984 to obtain my Post-Graduate Certificate in Education and have been teaching in Hampshire since 1985. I became Deputy Headteacher in 1992 and then acting Head of Haselworth Primary in Gosport, before moving to become Head of Orchard Lea Junior, Fareham, in 1995 and Head of Redlands Primary in 2000.
I am Chair of Hampshire's Primary Standing Committee and was a nationally accredited School Improvement Partner. Currently, as a Leading Learning Partner, I am supporting three schools in Hampshire. I was also one of five members of Hampshire's Teaching and Leadership College Leadership Group, helping to define Hampshire's leadership development strategy. I am on the Governing Board of Pioneer Teaching School Alliance and is a licensed facilitator for the National College of School Leadership. I am also a Team Trainer for KS2 English SATs.
I have presented talks on leadership and school improvement at The TES Show (Olympia) The Education Show (NEC) and at The Sunday Times Festival of Education (Wellington College, as well as the keynote speech for Hampshire's Music Conference, 2009. I was National Primary Headteacher of the Year 2007.
I contribute monthly articles to Teach Primary magazine and have contributed articles and features to the Times Educational Supplement, The Guardian, The Independent and The News. My first book, How to survive and succeed as a Headteacher, was published in January 2009 and my second, Brilliant Primary Teacher, was published by Pearson in March 2010.
Redlands is the happiest (and most successful) school I have worked at and, while I feel I have achieved my stated aim on appointment to "give Harrison and Uplands a run for their money," I still feel there are many challenges to be addressed, including raising standards in writing to the same level of those in reading, and ensuring that every child who leaves Redlands achieves the expected grade for their age.
Mrs B Vickery | Staff Governor
I am currently the year leader in Year 3/4. I joined the staff at Redlands in 2013 having previously taught in another local school. The first thing that impressed me about the school was the atmosphere and how friendly and helpful everyone was. I liked how confident and relaxed the children were as well as how polite.
I trained to be a teacher at the College of St Mark and St John in Plymouth, Devon before working in a village school in the middle of Dartmoor until I got married to someone in the Royal Navy and moved around the south of England so that we could be together as a family. During that time, I taught at a range of schools in South Gloucestershire, Oxfordshire and Wiltshire before moving to Hampshire in 2006.
As my children are now more independent, I am keen to develop my understanding of how schools work in regard to how big decisions are made and the different factors which need considering, and this role on the governing body seemed the perfect opportunity.
Mrs L Hewitt | Parent Governor
My eldest son has just joined Redlands School in Year R. I also have a younger son who is two years old.
I have had a twelve year career in Local Government Special Educational Needs, where I would work with multi -disciplinary professionals across the Education, Health and Social Care sectors to provide every child with the resources to ensure their needs are met and they have the opportunity to fulfil their potential.
I have recently joined my husband in our family recruitment business to provide a better work- life balance. I have always loved working with families and schools and wanted to become a Parent Governor to continue to be involved in school life and use my skills and expertise to play my part in Redlands continued success in nurturing their children.
Mrs E Goadsby | Vice-Chair/Co-opted Governor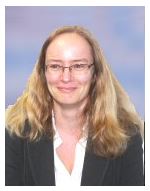 I first took up a place as a parent governor in February 2006 when my eldest daughter was in her reception year.
My two daughters attended Redlands throughout their primary years and I am looking forward to continuing my involvement with the school for many years to come.
I have a BSc in Physics and have worked as a scientist for many years. My work has been varied: involving practical work monitoring for environmental contaminants, laboratory analysis and record keeping.
I am also heavily involved in quality management using audit, statistical analysis and system review to ensure that high levels of quality assurance are maintained throughout my departments.
All of this pales in significance compared to the skills as a negotiator, logistics expert and entertainment manager (necessary for every parent) – which have developed as the children have grown!
It is my hope that every child in the school will find it a happy and interesting place, where learning is something that they enjoy.
Mrs A Rowell | Co-opted Governor
More information to follow.
Mr M Prior | Co-opted Governor
I have been a Governor of Redlands since 1990 having been appointed by Fareham Borough Council shortly after my election to the Council.
I served as a Councillor for Fareham South Ward from 1990 – 2002, being Chairman of the Housing Committee in 1998-99. I was Chairman of Governors at Redlands from 1997 – 2005.
I was educated at Price's School, Fareham and have a BSc in Chemical Sciences from the University of East Anglia.
I currently work for Revenue and Customs, and I am a Portsmouth Season Ticket Holder.
Mrs R Holmes | Deputy Headteacher and Co-opted Governor
In 1994 I was awarded a Bachelor of Education degree (Hons) in Drama from King Alfred's College, (now The University of Winchester).
I then spent one year teaching under graduates on BA and B. Ed drama courses at King Alfred's College. I have worked in 3 primary schools in Southampton and Hampshire. I have had a number of leadership roles including: Year Leader of a four form entry junior school, Subject leader for English, Teaching and Learning Mentor, Gifted and Talented Lead Teacher and Lead teacher for Ethnic Minority Achievement. I have completed Masters level training in Teaching English as an Additional Language and have completed the National Award for SEN. I joined Redlands as Special Educational Needs Coordinator in 2010 and have been Deputy Head Teacher since 2018.
I have previously been a parent governor at my son's school and was delighted to be selected to join the governing body at Redlands.
Miss C Dawkins | Co-opted Governor
Having lived in the borough of Fareham all of my life and am now living within the local community of Redlands Primary School; I became a parent governor at Redlands in 2009 up until 2013, during a period when my daughter was attending the school.
I also have 10 years experience of working within schools, and more specifically Primary Education, all the while I was gaining my Level 3 NVQ in Supporting Teaching and Learning in Schools, following my 12 years working as a manager in the retail industry; I also hope to gain a BA Hons in Youth Justice Studies in the near future.
I hope to bring ideas that will help Redlands Primary School thrive within the local community as well as helping to enable the pupils to have an enjoyable and successful learning experience at the school, using my prior experience.
Mrs C Hargreaves | Parent Governor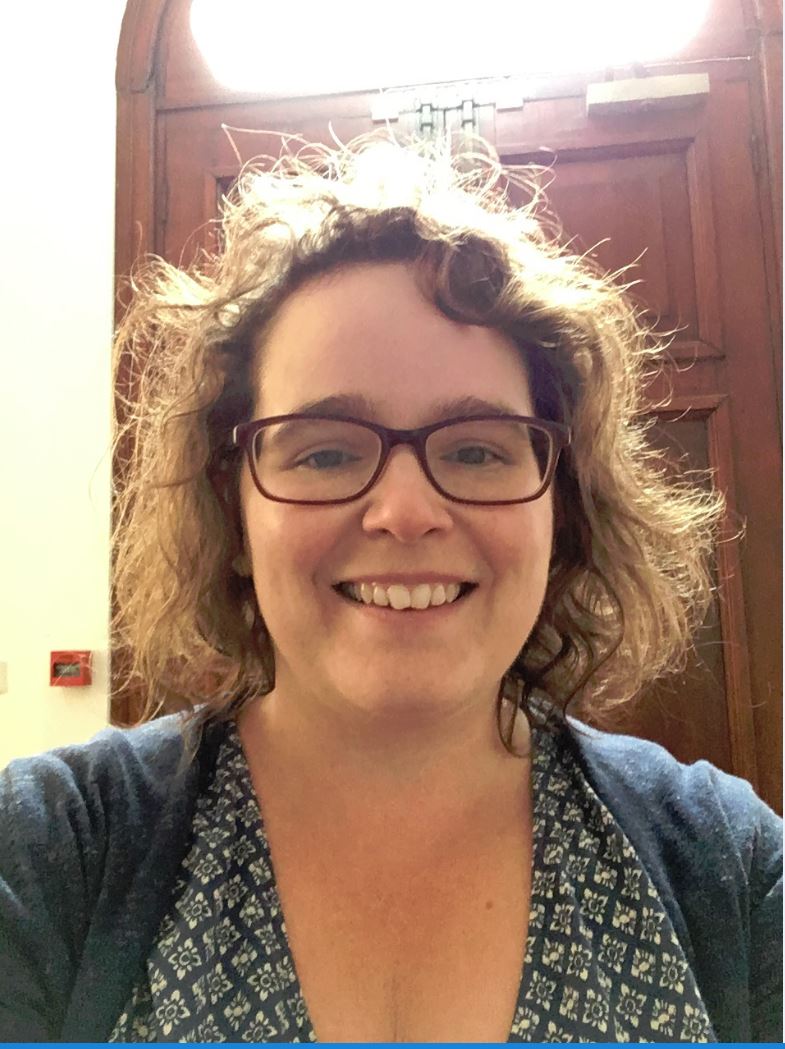 I have been a parent governor for almost 3 years now. I have one son in Year 3 and another hopefully joining the school next year.
I had been interested in becoming a school Governor for many years but it never seemed the right time. When my son actually started school it gave me the push I needed!
I have been working in museum learning for almost 15 years now and I hope my knowledge and interest in life long learning for all can be of benefit as a governor at Redlands.
Mrs T Parker | Clerk